BRUSA Sports and OnThree official partnership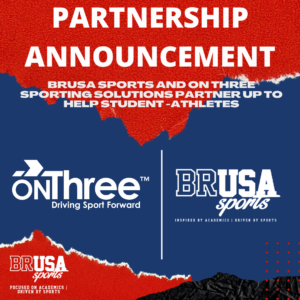 We are very excited to finally announce something that has been in the making for a very long time. BRUSA Sports has partnered up with South Africa's number #01 coaching and sporting solutions company, OnThree Sporting Solutions. With professional and world-renowned coaches, OnThree is number one in their markets.
BRUSA Sports Director had this to say about the partnership "We are very excited to have Mitch and his company OnThree Sporting Solutions partnering with us. OnThree has the same values and ethos as BRUSA Sports in making sure that the athletes they engage with have the best service from start to finish, with the most experienced and knowledgeable coaches around. These are the kinds of people that we want to work with in growing the brand but also helping student-athletes globally. I know that this relationship will only grow in the future with so many plans already coming through. This will benefit so many student-athletes and their families. Looking forward to the future."
OnThree works in all the various sporting codes that BRUSA Sports assists students in. This will be a strong partnership to benefit many student-athletes in the future.
Please visit OnThree's website to find out more about this company and what they do for sport. www.onthreesport.co.za/