Academic requirements for admission to USA universities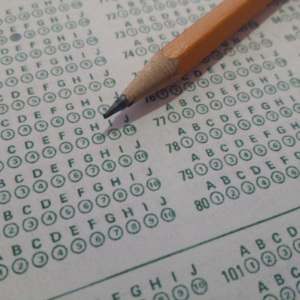 When it comes to securing a scholarship and getting admitted to a university in the USA, academics are very important.
To be eligible to play you must maintain certain marks. The exact level is determined by the athletic associations. The athletic associations are:
NCAA – National Collegiate Athletic Association
NAIA – National Association of Intercollegiate Athletics
NJCAA – National Junior College Athletic Association
College coaches don't want to worry about how their athletes are doing in the classroom and whether they are staying eligible to compete. That's why they recruit good students, or students who show they are willing to work hard.
The NCAA and NAIA who regulate 4-year university sports have very strict eligibility requirements. The NCAA requires a minimum GPA of 2.2 with subject requirements, while the NAIA has a minimum GPA of 2.0. The NJCAA which regulates Junior College/Community College sports allow students with GPAs lower than this to improve their marks while studying towards an Associates degree. On completion of this degree (2 years) they have the option to move on to a university, complete 2 years and graduate with a bachelors.
Coaches are also restricted by athletic associations in the $ value of scholarships they can offer. Schools however are not limited on the academic scholarships they can offer. Academic and athletic scholarships can be stacked, making good students even more attractive to coaches.
When setting admission requirements USA universities look at your GPA as well as SAT
GPA – Grade Point Average
SAT – a standardized test
GPA – Grade Point Average
Each USA state has it's own department of education and therefore grading standards. Some use A, A-, B, B+, etc. While others use percentages. There USA has also long been known for attracting global students.
The GPA is a conversion of high school grades into a single numerical scale for easy comparison across countries and education systems. The traditional GPA scale ranges from 0.0 to 4.0.
Secondary Post-2008 Grading Scale
80 – 100% = 4.0 GPA
70 – 79.99% = 3.3 GPA
60 – 69.99% = 3.0 GPA
50 – 59.99% = 2.0 GPA
40 – 49.99% = 1.0 GPA
Anything below 39.99 = 0.0 GPA
BRUSA Sports will do your unofficial GPA conversion when building your profile. Further in the process we'll submit your high school results to be formally converted into a GPA.
The SAT
The SAT is a standardised test administered by the USA College Board, you can read more about it here – https://satsuite.collegeboard.org/sat/whats-on-the-test
While some USA universities and colleges do not require the SAT to be submitted, many either do require it or they use the SAT in their scholarship decisions. Please see below for a scholarship matrix example from a USA university.
The SAT is also one of the requirements for registration with the NCAA and NAIA.
Structure of the SAT:
3 hours consisting of 3 tests:

(1) Reading – 65 minutes – 52 questions/tasks
(2) Writing and Language – 35 minutes – 44 questions/tasks
(3) Maths – 80 minutes – 58 questions/tasks
= 3 hours – 154 questions/tasks

Most of the questions are multiple choice, although some math questions do require you to write in the answer
There is no negative marking/penalties for guessing
The test focuses on problem-solving, rather than on the ability to learn content
When should you take the SAT?
Ideally you'll have your SAT results by the August before your start year
By the middle of your 11th year of school/end of GCSE's you should have completed the maths syllabus – this is the best time to write
For those students with GPA's of +/- 3.0 and above looking to maximse their academic scholarship opportunities – many write the SAT more than once. This is due to the different nature of the test. You are also often able to super score – take the highest score you received for each section across different tests.
Cost
Roughly USD $120
USD $12 per send to USA universities
For more information on the SAT and international test dates – https://satsuite.collegeboard.org/sat/whats-on-the-test
Online study material and test prep – Free